Detached is a suspenseful interstellar duel that demands tactics and skill to survive. Separated from your unit you must make smart decisions and race to safety in this visceral exploration of deep space. Strap yourself into your spacesuit for thrilling gameplay designed for VR headsets (HTC Vive, Oculus Rift, PlayStation VR).
Trapped in an abandoned space station, you must race against borrowed time to find your crew before your oxygen supply runs out. As you solve puzzles to open airlocks, locate power cores and disable transmitters, something tells you that you won't be alone when you finally escape into the universe's deep infinity.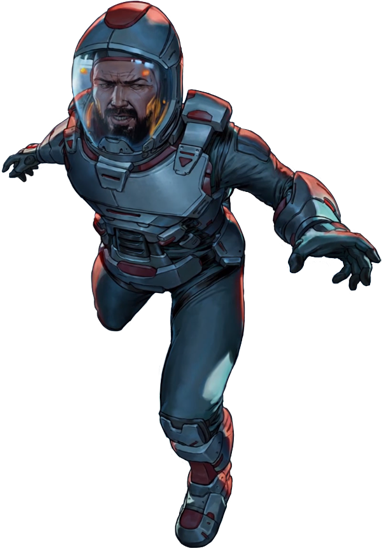 General Features
Go Hardcore – Experience 360-degree freedom of movement, rotation, and acceleration in a sandbox environment built for VR headsets.
It's Getting So Atmospheric – Discover the wide blue yonder inspired by the sublimity of Gravity with an accompanying fully orchestrated score composed by Mikołaj Stroiński (The Witcher 3, The Vanishing of Ethan Carter).
Blast, Splinter and Charge – Employ Shield, Boost and EMP Rockets skills in both single-player and multiplayer modes. Hit targets with lock-on missiles built into your suit. Master weapon cool down times before your opponent gets the upper hand. Gain temporary immunity with the shield skill. Exploit boosting tunnels to gain a speed advantage.
Astronautic Drills – Get to grips with your spacesuit's controls in a zero-G environment through a dynamic tutorial before venturing into outer space. FPS-style steering will introduce newbies and those sensitive to VR playing to the hardcore VR experience.
Blink and You'll Miss It – Challenge a friend to Detached's nail-biting PvP mode and then spend time getting acquainted with the infinite universe in single-player mode.